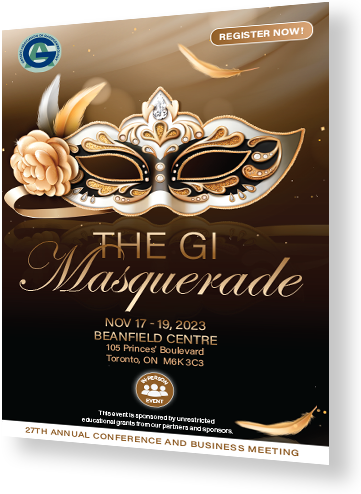 Get Ready to Socialize and Learn!
We are so excited and waiting with anticipation to see each other on the weekend of November 17 - 19, 2023 for an opportunity to gather at the Beanfield Centre and Hotel X Toronto, where we can learn, contribute, and share with our friends and colleagues! Our new conference space at the Beanfield Centre will offer us a different atmosphere to what we have become accustomed, but a pleasant change none the less. Members will be housed at Hotel X Toronto which is connected to the Beanfield Centre by a temperature controlled SkyBridge. Register today and get ready to socialize and learn! We can't wait to welcome you and your family back to our new conference space!
Message from OAG Leaders
Message from the President

Dr. Emily Ching
Burlington, ON
Message from the Conference Chair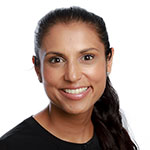 Dr. Natasha Bollegala
Toronto, ON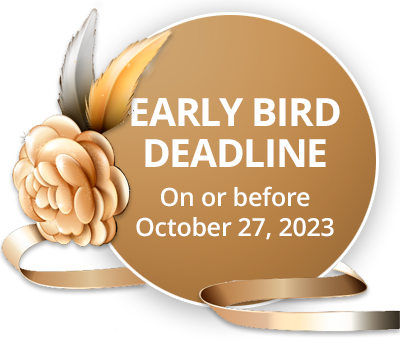 Registration Now Open!
President's Welcome Dinner, Scientific Sessions, Companion Program, Children's Program, Breakfasts, Lunch, Nutrition Breaks, Cocktail Reception, Gala & Awards Presentation, and Annual General Meeting. Tickets can be purchased for the following events: Immersive Van Gogh Exhibition, Six The Musical.
---
Learning Objectives
To review the management of obesity.
To discuss the hepatic manifestations of Non-Alcoholic Steatohepatitis.
To review the diagnosis and management of common motility disorders such as gastroparesis and dysphagia.
To understand advances the are of intestinal ultrasound.
The review advances in the literature that guide our management of inflammatory bowel disease.
To discuss clinical approaches to advanced therapy in inflammatory bowel disease.
To understand advances in therapeutic gastroenterology through case-based learning.
To debate the merits of fecal immunochemical testing VS colonoscopy for colorectal cancer screening.
Continuing Education
This event is a Section 2 Self-Learning activity as defined by the Maintenance of Certification program of the Royal College of Physicians and Surgeons of Canada. Each hour is equal to two [2] Section 2 credits. Each project must be documented and records kept for credit validation.
CanMEDS Roles

Through this program the CanMEDS roles of medical expert, communicator, collaborator, leader, scholar and professional will be covered.
---
Conference Committee
Dr. Natasha Bollegalla, Toronto, Chair
Dr. Emily Ching, Burlington
Dr. Maria Cino, Toronto
Dr. Amber Cintosun, Toronto
Dr. Morven Cunningham, Toronto
Dr. Daniel Green, Oshawa
Dr. Bharat Markandey, Toronto
Dr. Jamie Saperia, Toronto
Dr. Laura Targownik, Toronto
Dr. Adam Weizman, Toronto
Dr. Elaine Yeung, Toronto
Ms. Melonie Hart, Markham
---
Mystery Box Challenge
Open to OAG member conference registrants only!
SECRET GAMIFICATION WORDS will be scattered throughout the mobile app, within instructional e-mails, sponsor videos in the mobile app, at sponsor booths and during presentations. When you find a Gamification word, simply type the word into the Gamification section of the mobile app to earn points. Top Point Leaders from each day win a Mystery Box!
Draw will take place at the Closing Remarks on each day. You must be present to win!
There are three prizes, one per day! Mystery Boxes will be shipped to the recipient after the Conference.
Hmmm...what could be inside?
Here are our Winners!
Dr. Tahrin Mahmood
Hamilton, ON

Dr. Mark Lee
Cambridge, ON

Dr. Nicky Marwaha
Burlington, ON
---
OAG Gala - Best Venetian Costume Award
| | |
| --- | --- |
| Mystery Woman | Drs. Scott Shulman and Stephane Gauthier |
---
Mobile App
Watch your inbox for the launch of our Conference Mobile App!
Organizing and enjoying your time at the OAG 27th Annual Conference and Business Meeting has just become more convenient with our Conference Mobile App. The App is your resource for all the information pertaining to the Conference scheduled for November 17 - 19, 2023 at the Hotel X Toronto. View the program, bookmark sessions, make notes for your personal schedule, and learn about the speakers and sponsors. Watch your inbox for the launch of our Conference Mobile App. You will need it as we are paperless.
Watch your inbox for the launch of our Conference Mobile App. You will need it as we are paperless.
---